Paris is a food paradise for foodie travellers. If you are going to visit the city soon and you are concentrating on what food to taste there, here are some of our recommendations:

Baguettes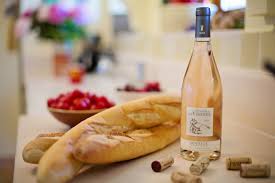 This long loaf of bread can be considered a beautiful piece of creation that is part of the French culture. The French people have been making this bread for centuries and until now, plenty of locals are still enjoying this warm loaf.
Wondering where you can find the best baguette in the city? Visit the Grenier à Pain in the Montmartre neighbourhood, which is a two-time first place winner in the Best Baguette in Paris contest that is held every year.

Croissants
Paris is where you will find the perfect croissant in the world. Do not miss the croissant au beurre, which is a little more expensive croissant blended with amazing French butter, and you may forget even your name. Visit Boulangerie au 140 in the Belleville neighbourhood to try the most savoury croissants in the city.

French cheese
There are truly a lot of incredible French cheeses to recommend, but you can never go wrong with comté and camembert. You can also try small producer cheeses as they can still blow you away with its tasty flavours. A good advice though is to make friends with the cheesemonger near you since they can provide good recommendations about the best cheeses in the city.

Macarons
Paris is a total bread and pastry lover's dream. When it comes to macarons, there are a lot of specialty macaron shops that you can find in the city. The flavours are mostly incredible and are even beyond perfection. They are a real luxurious bite that perfectly represents Paris.