Australia is a large country and seeing the whole of it won't probably be enough. You may even need to go back again and again just to see most of what the country has a lot to offer.
Here are some of Australia's great natural wonders that you can visit:

The Great Barrier Reef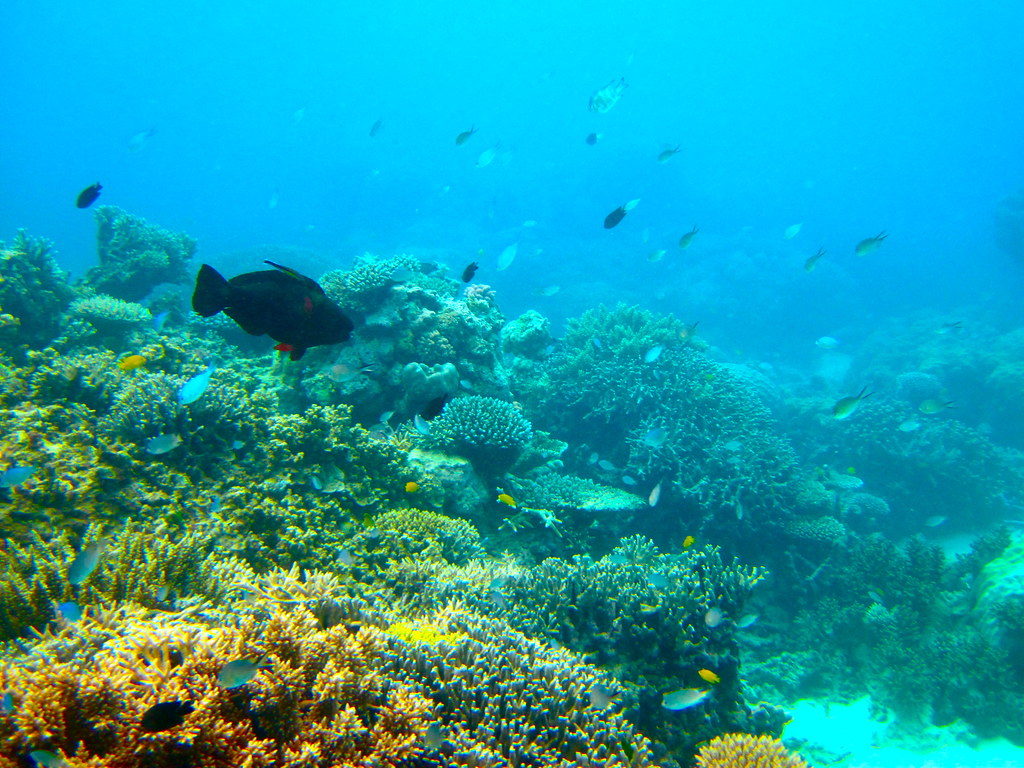 The iconic Great Barrier Reef is Australia's most famous attraction and even belongs to the seven wonders of the natural world. The Great Barrier Reef stretches 3000 km across the coast of Queensland, which makes this any diver's dream.
Whether you are a professional diver or an underwater newbie, this place is for you. You can book a vacation to go out to the most remote dive sites of the reef or even take a tour via a helicopter and see the impressive waters. How about try on diving with a helmet, which will make your tour to Queensland a memorable experience.

Daintree Rainforest
Considered one of Australia's natural wonders and is also located in Queensland. It covers 1200 square km and is 180 million years old already. Visitors can take a Dreamtime walk with one of the Indigenous guides from the Kuku Yalanji Tribe.
For a more relaxing stay, you can go at Silky Oak Lodge where you enjoy listening to the sound of the ancient forest. You can also enjoy paddle boarding on the Mossman River.
Daintree Rainforest is also considered a UNESCO World Heritage Site and is also twice as old as the Amazon Rainforest.